When you walk along the wharf in San Francisco this is what you see, large pots of crabs being cooked fresh off the boats. You cant help but buy one to eat right there. My first time in SF we did that. We decided to have a lunch alfresco by the bay so we bought a large crab, a chunk of cheese and a loaf of sourdough bread. Ahhhhhhhhh there is no finer lunch to be had in SF, fresh crab, fresh bread, fresh sea air.........Ill miss this when I move. My bf tho informs me theres crabbing up in Oregon so all hope is not lost. But somehow I feel it wont be quite the same, San Francisco is like no other city in the world.
Dungeness Crab Jambalaya

(2 to 3 lb.) dungeness crab, thawed if necessary
2 slices bacon, diced
1/2 cup each chopped onion and green pepper
1 tbsp. flour
3 cups cooked rice
1 can (14-1/2 to 16 oz.) tomatoes, undrained
1 tsp. Worcestershire sauce
1/4 tsp. paprika
1/8 tsp. thyme, crushed
Directions:
Lift off back shell of crab. Remove and discard viscera and gills. Rinse crab thoroughly under cool, running water. Break off legs; crack along edges. Cut legs into serving-sized pieces. Break body section into several pieces; remove meat and reserve. Cook bacon until crisp. Add onion and green pepper; cook until tender. Stir in flour; cook 1 minute. Stir in remaining ingredients except crab meat; break up tomatoes with spoon. Cook 5 minutes; stir occasionally. Stir in reserved crab meat. Arrange cracked crab legs over rice mixture. Cover and cook over medium heat about 5 minutes or until crab is thoroughly heated. Makes 4 or 5 servings.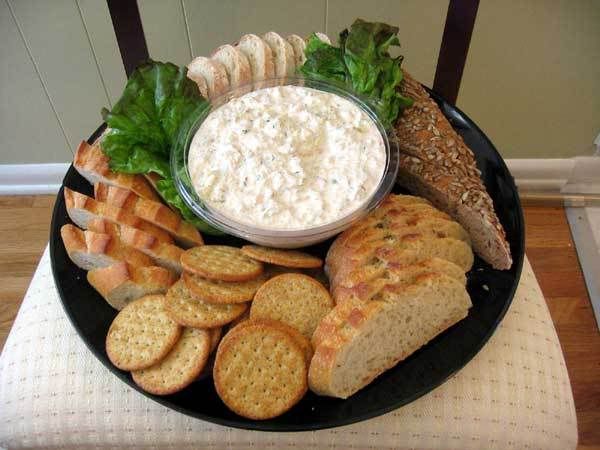 Crab Dip

1/2 cup mayonnaise 1/2 cup sour cream 1 cup cooked crab meat 2 Tbsp minced shallots (or green onions or red onions) 1/2 teaspoon dried dill or 1 1/2 teaspoon fresh dill 1 teaspoon grated lemon peel 1 teaspoon lemon juice 1 teaspoon of white wine vinegar or 1 1/2 teaspoons of dry white wine 1/2 teaspoon of Worcestershire sauce Salt and pepper
Combine mayonnaise, sour cream, shallots, dill, lemon zest, lemon juice, white wine vinegar, and Worcestershire sauce in a bowl. Fold in the crab meat. Salt and pepper to taste. Chill for 2 hours or overnight. Serve with crackers or carrots and celery.
Quick Crab Cioppino
2 tablespoons olive oil
1 onion (about 1/2 lb.), peeled and chopped
2 cloves garlic, peeled and minced
3 cups fat-skimmed chicken broth
1 cup dry white wine
1/3 cup tomato paste
2 tablespoons chopped fresh basil leaves or dried basil
1 tablespoon chopped fresh oregano leaves or dried oregano
2 teaspoons fresh thyme leaves or dried thyme Salt and pepper
2 cooked Dungeness crabs (about 2 lb. each), cleaned and cracked
Fresh basil sprigs (optional)
1. Pour olive oil into a 5- to 6-quart pan over medium-high heat. When hot, add onion and garlic and stir often until limp, 3 to 4 minutes. Add broth, wine, tomato paste, basil, oregano, and thyme; stir often until boiling. Reduce heat and simmer, stirring occasionally, to blend flavors, about 10 minutes. Add salt and pepper to taste.
2. Add crabs and simmer, occasionally stirring gently, until hot, about 5 minutes.
3. Ladle crabs and broth mixture into wide bowls and garnish with basil sprigs.
PREP AND COOK TIME: About 25 minutes
NOTES: Serve with thick slices of crusty bread to sop up the juices.
MAKES: 4 servings